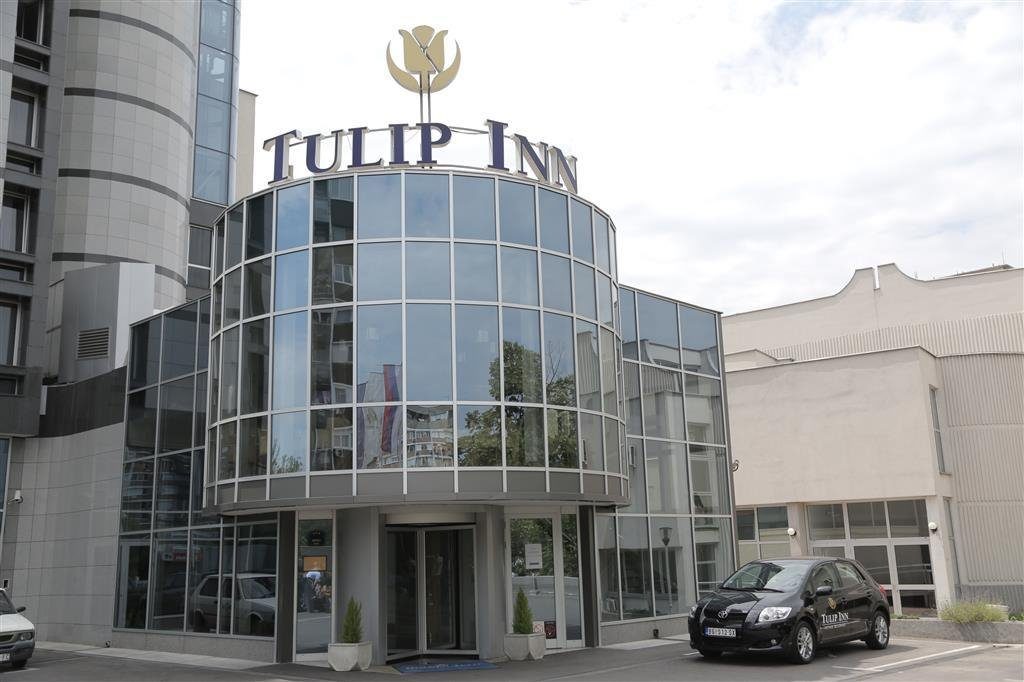 TULIP INN
★★★
The hotel is located in business area of New Belgrade. Being only 15 km far from the international airport  Nikola Tesla and 5 km from the downtown, makes it easily accessible from all parts of Belgrade.
Tulip Inn Putnik Belgrade was built in 1972 and completely renovated in 2010. With its refurbished 85 standard rooms and 20 suites  it offers comfortable and functional stay to business and leisure travelers. With daylight and modern A/V equipment conference venue is ideal for business and private events.
REX
★★★
Hotel Rex has 94 rooms on six floorsa and is the perfect place for those travelling on business and for those after an enjoyable and relaxing city break in the "White City"
Located in the quiet  and safe Embassies and Ministries district close to the Palace of Serbia, home to the Serbian government, with regard to Knez Mihailova Street, the beating heart of Belgrade, close to the new design district of Savamala the 3-star Hotel Rex guarantees a comfortable stay for all of its guests.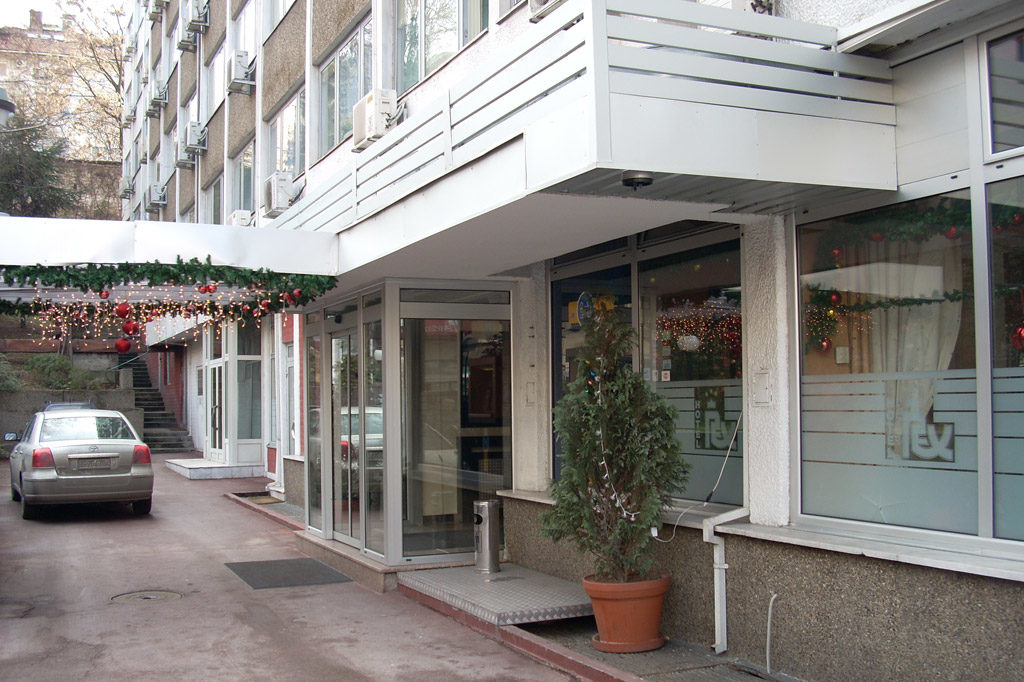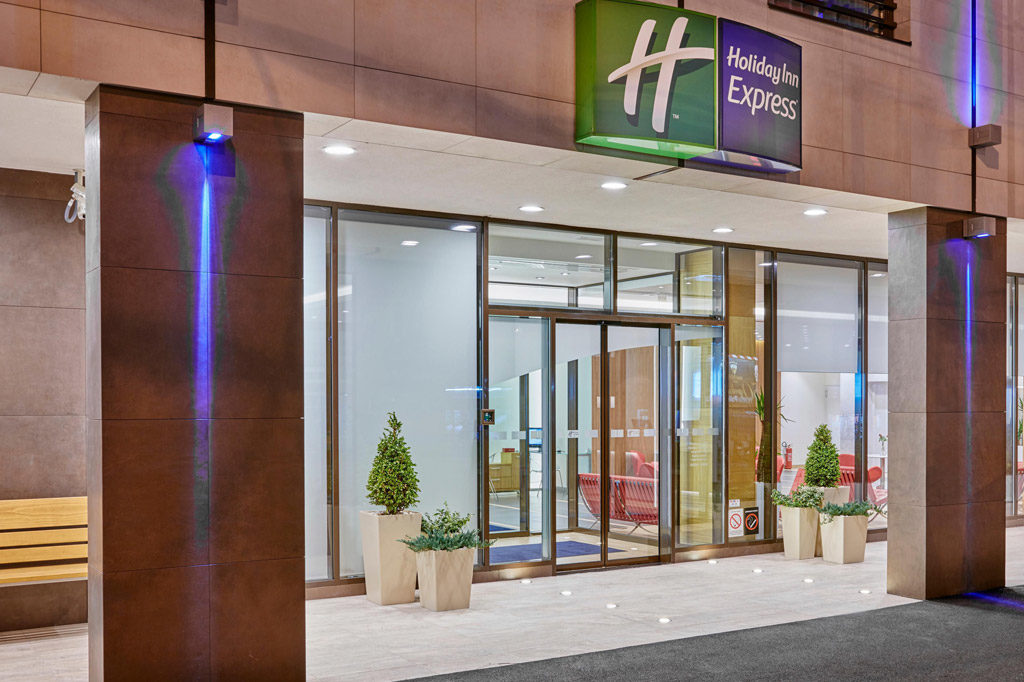 HOLIDAY INN EXPRESS
★★★
Perfectly located close to the historical city centre: Belgrade Fortress, Bohemian Quarter of Skadarlija and the St. Sava Basilica. This beautiful and modern hotel has  123 comfortable and stylish bedrooms.
Perfect for business trips with free Wi-Fi access and  included buffet breakfast, the hotel is also great option for family vacations with rooms for 2-4 people. Take your chance and chill out in a cozy atmosphere of central Belgrade.
HOTEL SRBIJA
★★★
Hotel Srbija,  one of the biggest and well-known  hotels in Belgrade was built in 1970 and completely renovated in 2005, holds 3-star ranking and it is located in urban neighborhood Šumice in Ustanička Street, next to the beautiful park of the same name.  As a hotel of a great capacity of 302 accomodation units, it is suitable for congress tourism, all happenings with great number of participants, including sport manifestations and preparations,  also convenient for business people and transit passengers. If you are looking for the great quality of service, reasonable prices,  friendly staff which will do everything to make you feel comfortable, then Hotel Srbija is a perfect choice .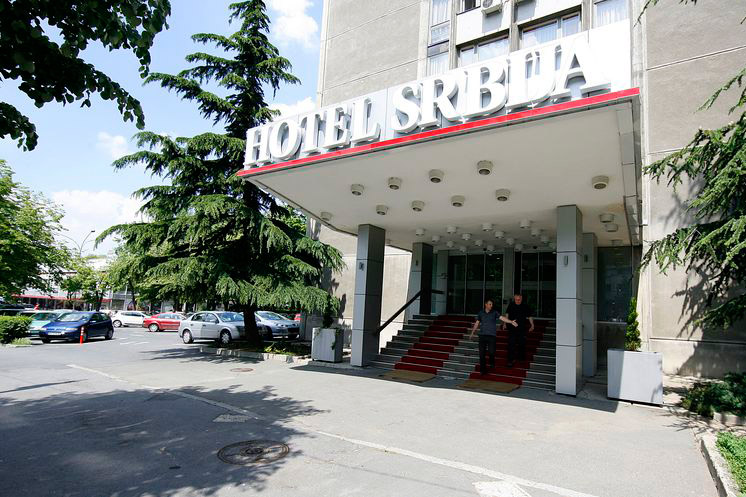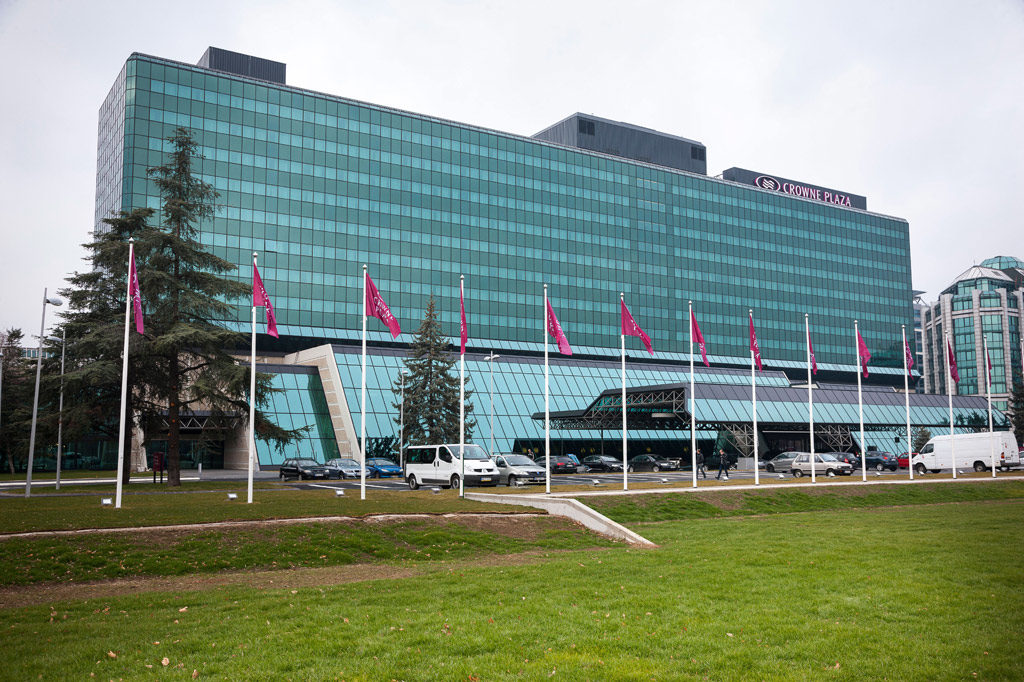 CROWNE PLAZA
★★★★
Ideally located in the central business district of New Belgrade  and only 5 minutes drive away from the city center. This property offers 416 guest rooms, club rooms and suites designed to provide absolute comfort, highest level of service and free Wi-Fi throughout the hotel. Crowne Plaza Belgrade is the ideal venue for convention guests, as the hotel connects directly into Sava Centre, the biggest convention centre in Belgrade. With 12 distinct function rooms, a total of 1.300 sqm/ 14.000 sqft flexible meeting space, the hotel has the largest event capacity in Serbia for important corporate functions or memorable social events.
IN HOTEL
★★★★
Hotel's accommodation capacities are of 187 units spaced on 7 floors. On the VIII floor of the hotel, there are INfinity bar and terrace, offering a unique view of the New and Old Belgrade. For business meetings, trainings, seminars and other types of gatherings, there are 5 conference rooms equipped with the latest V/A equipment and a capacity of 10 to 100 people.The modern complex of 10,000 square meters, offers impeccable service, highly professional staff and friendly ambient, both for work and for the rest and relaxation. In the name of the hotel speaks 10 years of existence, the excellent feedback rating and great number of regular guests who come again and suggest IN hotel to their families, friends and business associates.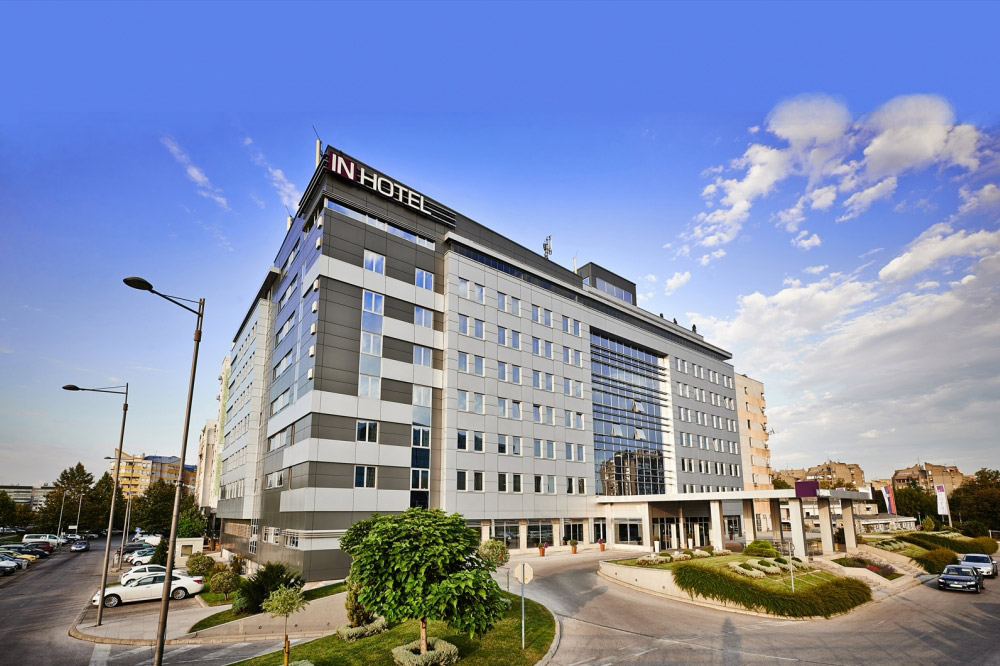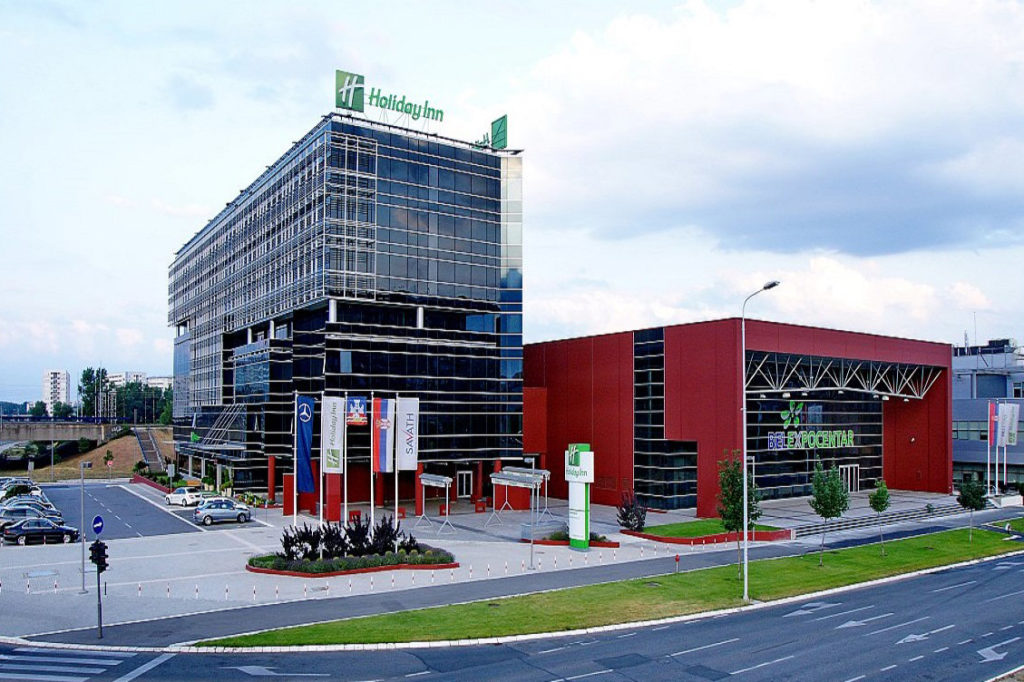 HOLIDAY INN
★★★★
Daylight streams into the glass-walled Lobby at Holiday Inn Belgrade, set 3 km from the iconic Ušće Tower, this elegant hotel in a modern glass building is 6 km from the National Theatre in Belgrade and 7 km from the historic Church of Saint Sava. Check in to a spacious Guest room with complimentary high-speed Internet and unwind with a soothing massage in the hotel spa. Located in the dynamic New Belgrade business district just next to the BELEXPO Convention Centre and 10 minutes' drive from the centre of the Serbian capital.
FALKENSTEINER
★★★★
The 4 Star Superior hotel Belgrade designed by the star architect Boris Podrecca  stands out for its futuristic facade, its welcoming atmosphere and its first class hotel facilities.  This new city hotel is located in the vibrant business and entertainment district of Belgrade. Close to the city centre and with a great connection to the airport, the hotel offers modern design, comfort, excellent service and a high level of functionality. A perfect place to stay whether you're visiting the booming metropolis in the Balkans for business, a conference or a sightseeing trip.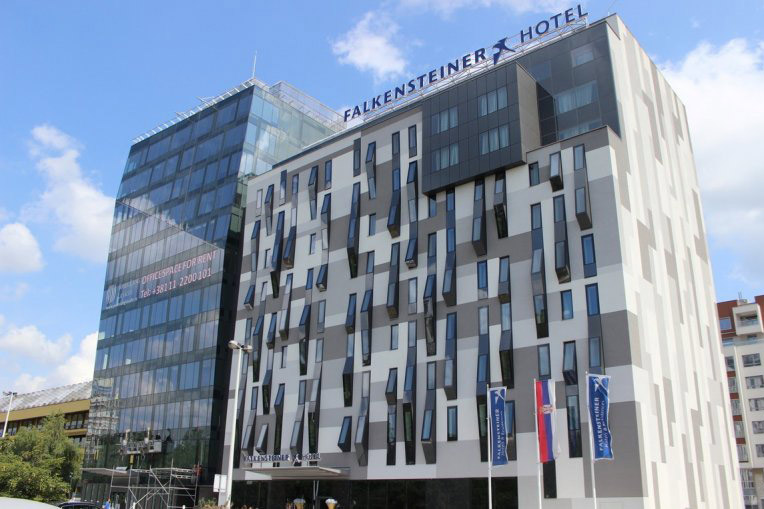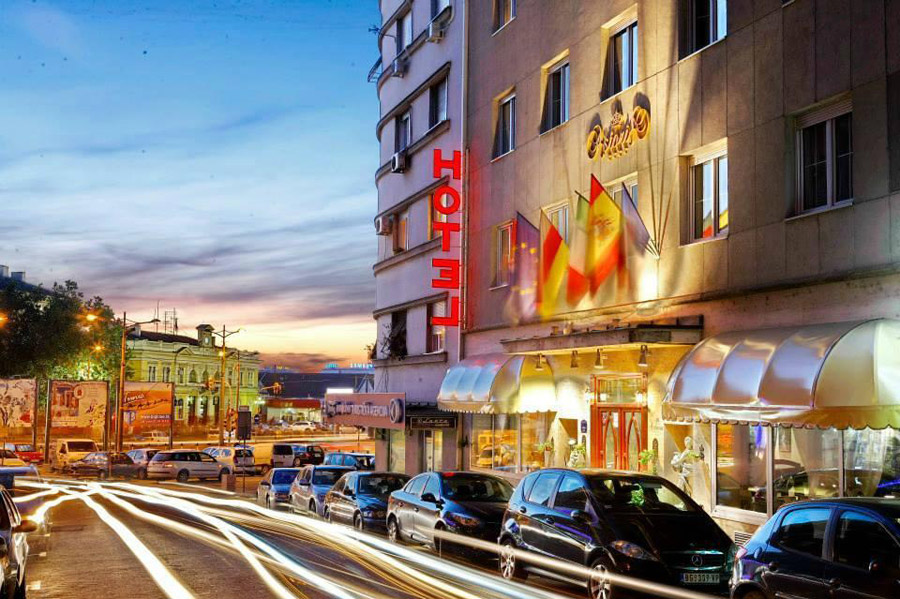 QUEEN'S ASTORIA DESIGN HOTEL
★★★★
Situated directly in the very heart of Belgrade, uniquely designed Queen Astoria Design Hotel is decorated with historic-style furniture. It provides free Wi-Fi access, free international phone calls and free parking.The bright, air-conditioned rooms feature large beds, minibars and LCD TVs with satellite and cable channels.The Hotel has an elegant restaurant serving European cuisine as well as various local dishes. The lively café offers fresh coffee and newspaper in the mornings and various cocktails in the evening. The Main Train and Bus Station of Belgrade is only a few steps away. Free parking is possible in front of the hotel or in a garage nearby.
MR.PRESIDENT
★★★★
The very first Design Hotel in Belgrade opened doors to its guests on 24th November 2007, unique by its concept, contains 61 rooms, each of them proudly displaying a portrait of one of the world's Presidents. Conveniently located in the heart of the city, Design Hotel Mr. President is surrounded by the ultimate mix of fine dining restaurants, shops and nightlife so our guests never have to choose between business and pleasure.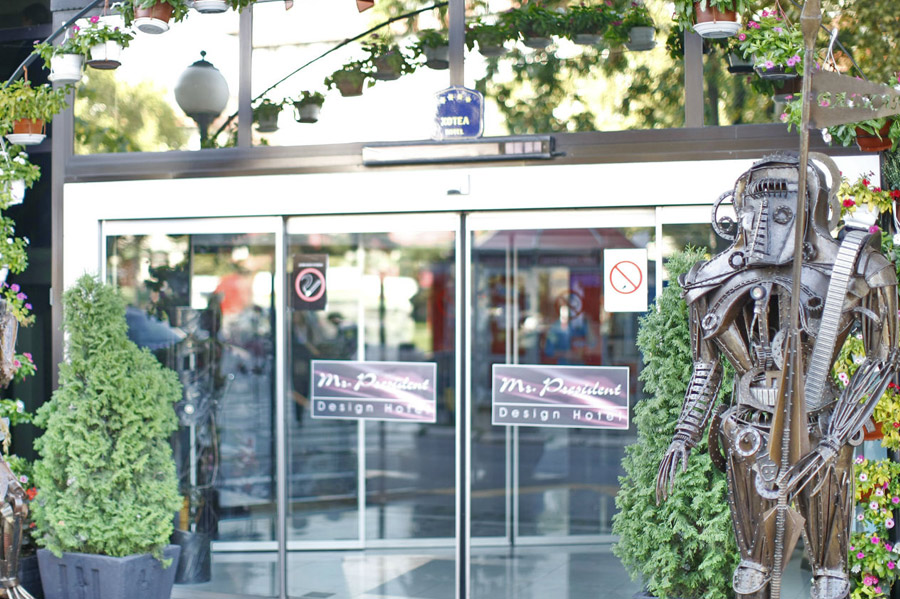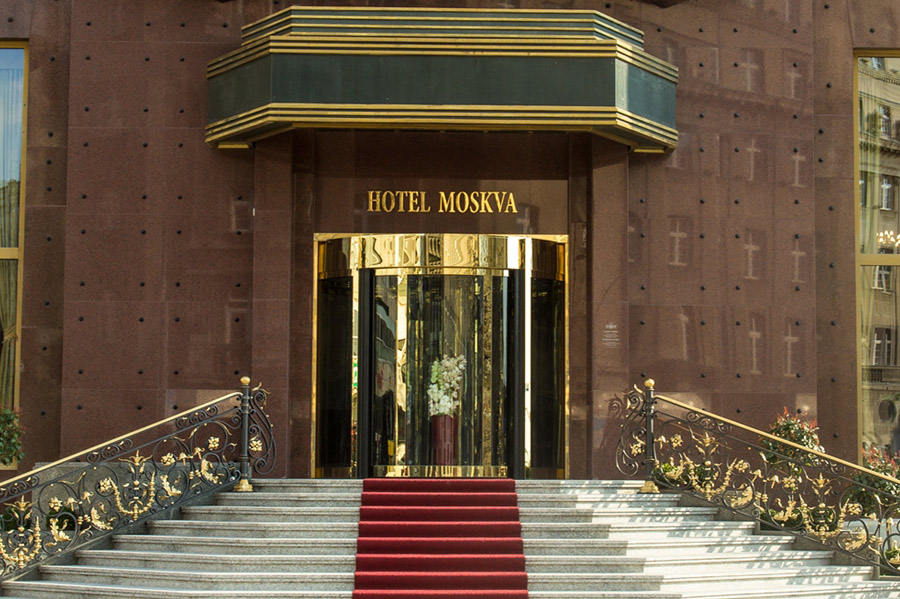 MOSKVA
★★★★
"Moskva" Hotel, a landmark of Belgrade, one of the most important architectural gems of the Serbian capital, built in the style of the Russian secession which has been under state protection since the second half of the previous century. It was inaugurated by King Petar I Karadjordjević himself in 1908. The hotel is now completely renovated and in addition to luxurious rooms and suites, the iconic café and restaurant, it also includes a ballroom, 4 conference halls and a new spa centre. With deep respect for its over a century long tradition and value – the renovated hotel "Moskva" meets the highest modern hospitality standards.
COURTYARD MARRIOTT
★★★★
The Courtyard Belgrade City Center delivers a truly memorable hotel experience, with exceptional amenities and an unparalleled downtown location in the famed Republic Square. Whether you're in Serbia's vibrant capital city for work or on vacation, you'll be delighted with contemporary accommodation and close proximity to landmarks including the National Theatre. Elegant and spacious accommodation features an ergonomic work area, pillowtop mattresses and scenic views of Belgrade and the Danube River. Plan your next event … The hotel offers a boardroom venue and delicious catering. And last but not least, prime location places you near Knez Mihailova, the Kalemegdan Fortress and more.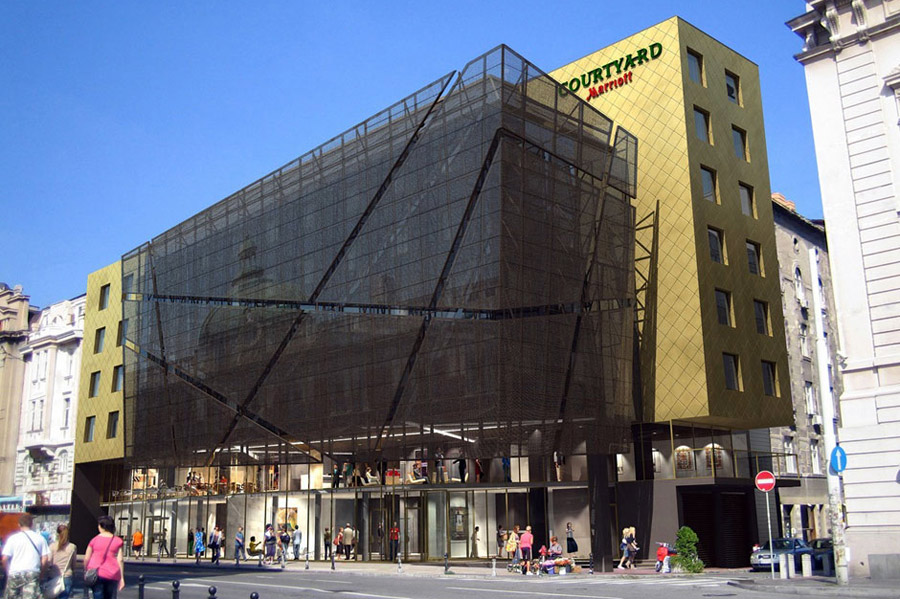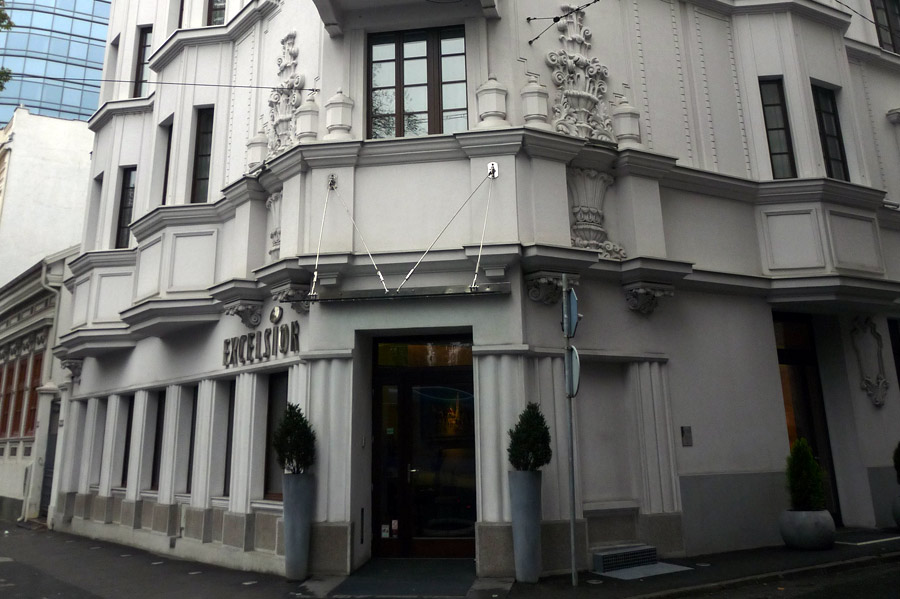 HOTEL EXCELSIOR
★★★★
The Hotel Excelsior Belgrade features brand-new refurbished guest rooms and is located in the very heart of the city, right across from the city hall and the parliament. The rooms at the Excelsior feature cable TV and free Wi-Fi internet access.The hotel also includes a fine restaurant with up to 100 seats.
Surrounded by the Pionirski- and Tasmajdan Park it is within easy walking distance of all major embassies, theaters, the old city Skadarlija, Kalemegdan Fortress, restaurants and clubs. The hotel has a cafe, a bar, and a banquet room, as well as conference and meeting rooms. Multilingual staff are available at the 24-hour front desk, which has a safe-deposit box for storing valuables, and the hotel has parking nearby.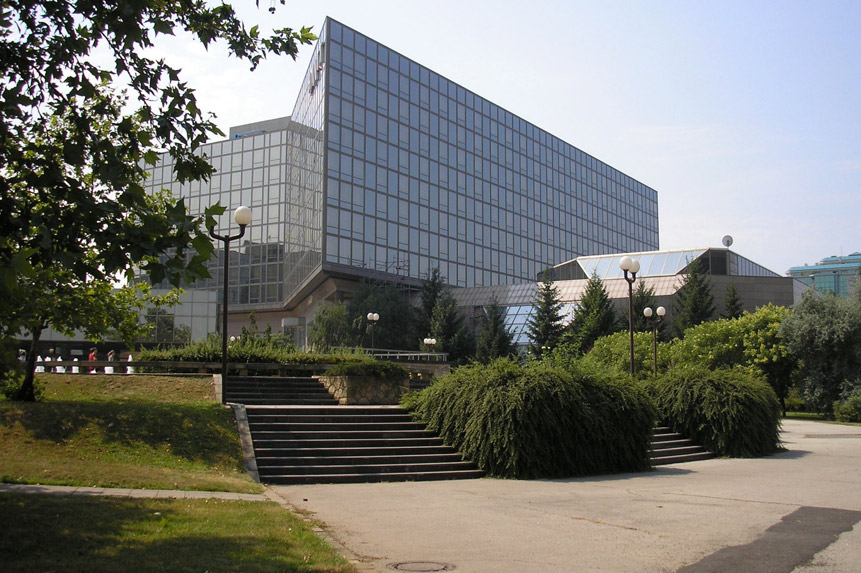 HYATT REGENCY
★★★★★
Hyatt Regency Belgrade is the preferred upscale hotel for leisure and business travelers, conveniently located in the heart of New Belgrade, the capital's main business and entertainment district. Close to the city center and well connected to Belgrade airport. Enjoy long walks along the Sava river, have fun in the largest shopping mall in the city or just relax at the hotel's Club Olympus Fitness facilities. The Hotel has 302 modern rooms and suites, with exclusive Regency Club level spaces available, over 1039 square meter of flexible meeting and events facilities including a 558 square meter Crystal Ballroom and an indoor swimming pool, a whirlpool bath, steam rooms, saunas and a 24-hour gym.
METROPOL PALACE
★★★★★
Capture magical moments and explore Belgrade, one of  Europe's most vibrant cities, from the distinctly cosmopolitan Metropol Palace. Originally designed as the venue for a global conference in 1961, the hotel today blends the era's  international  architectural and interior style with contemporary luxury. Metropol Palace's truly magnificent central setting next to the grand Tašmajdan park invites you to explore Belgrade's many monuments, palaces, theatres and museums rich with indigenous and international cultural gems, all within a short stroll from the hotel.